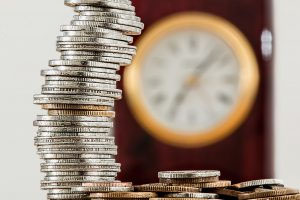 Many of the drivers that are new to HGV driving often ask this question, and it frankly is a sound inquiry given the circumstances. Nobody wants to go into a career that will not fully compensate them for any work done or offer a fair pay. However, with the career as an HGV driver, salary concerns may not have a definitive answer, since there is not definitive pay for every HGV driver out there. Even then, there are useful guidelines and some trends as well as statutory minimums that can help you figure out which would be the suitable pay for you as a new HGV driver – with or without a category C1 license, you still need to know how much you can expect to be paid.
The Statutory Minimums
The HGV industry does have its rules and regulations that govern operations, and this includes the salaries. That is why legal wage minimums are applicable. In short, you will be covered by the National Minimum wage, the Apprenticeship Levy and the National Living Wage.
As per the National Minimum Wage, your projected minimum per hour wage rate is around:
£7.38 if you are 21 to 24 years of age
£5.90 if you are 18 to 20 years of age
£4.20 if you are 16 to 17 years of age (thought it is rare to find HGV drivers who are this stage)
£3.70 for the apprentice rate, but it is subject to a few terms.
The above may be the legally allowed minimum pay to expect, so you should expect to get a salary that is significantly higher than that. Many HGV employers understand and appreciate the need to pay their drivers more as a means of encouraging them to do better work. The National Living Wage is designed …
A Look Into the Salary Amount for an HGV Driver

Read More